Kim Coleman
Creating Greater Possibilities
Speaker. Mentor. Catalyst.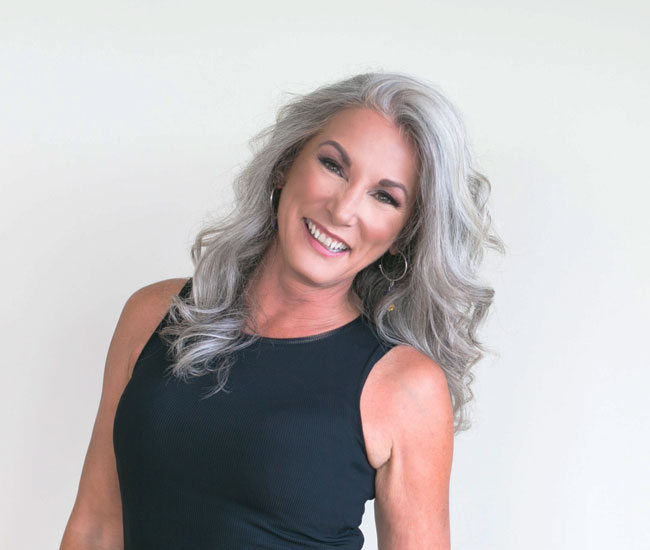 Growing Beyond is all about you ... your body, your mind and your being. It is all about nurturing you, pampering you, spoiling you, empowering you and inviting you to simply rest, relax and receive thus preventing and reducing the effects of stress. Did you know that 70-80% of all so called disorders are stress related whether due to lifestyle including diet, fears, judgments we have of ourselves, judgments we have of the world, disappointments, worry and so on and so on??

Growing Beyond offers a unique medley of classes, advanced energy healing, yummy body processes as well as holistic and alternative practices to create a more joyfilled living, through empowerment life coaching, self awareness, perception, belief change, choice and more. Presence, embodiment, consciousness, creating and actualizing are the platforms of this work. The advanced energy healing (in person or on phone/skype) and or body processes (for those in person) deepens and enhances the coaching while the coaching deepens the body process.
You will learn to practice Forgiveness for yourself as well as others. Through the soft, bold, total transformation of those pesky limiting beliefs, thoughts, feelings and emotions, you create the space for more freedom, choice and peace of mind. This is where possibilities become realities! BAM!
Empower yourself as you learn how to 'be with' your world without becoming overwhelmed by it. As we become Present and more available to Life, Life becomes more available to us! We show up different and everything changes.
I am committed to Perseverance in Awakening and Honouring Truth" ~ Kim Coleman
Processes
 Let's not wait for miracles to happen...let's create them!  BAM!
A few of my processes for co-creating more ease, more joy and more beauty in your life include:
Access Consciousness Bars
Access Energetic Facelift
Access Body Processes
Facial Reflexology
Body & Facial Rejuvenation
Advanced Healing Energy Work
Reiki Master Teacher
Whole Body Focusing

Joy of Living Coach
Creation Energy Coaching
Coaching for Body Mind & Being
EFT (Emotional Freedom Technique)
TAT (Tapas Acupressure Technique)
Advanced PSYCH-K ®
…and whatever else you & your body require
Hello, my name is Kim Coleman!

'Thank you for being here and all that you BE'!
Although I have been creating change on this planet since before I was born on May 15 1960, it has been since the early 90's I began facilitating classes and offering sessions both locally as well as worldwide, really putting my self out there.  I had one of those weird so called 'spiritual awakenings' that literally changed everything.  And I do mean everything!  From the music I listened to, the clothing I wore, the peeps I hung out with and even my marriage.  Yup.  Everything. 
I began to look around at this reality a wee bit different, actually a lot different.  Tons.  I began to question everything.  I became more and more aware of what was actually true for me, instead of what I had been taught and told was true.  Ahhh, and best of all I began (and continue) to embody it, be it and live it.  I began my journey of 'what is that anyway'?  I studied and trained in just about everything I could get my hands on.  I knew at a young age that I was different and that I came here to create change, to create something totally different, even though I had no idea what that might look like. 
Through classes as well as one on one sessions, I began facilitating others to become more aware of what might be true for them, as well as how to be that in the world.  In THEIR world.  I remember one lady saying to me 'teach me how to be like you'.  At the time there was chaos going on in my world and her and others questioned how come it wasn't taking me down the rabbit hole.  My response to her was, 'well I can't teach you to be like me, however I can facilitate you to know what is true for you, so that you can be it and live it too'.
My clients are spread all over this glorious planet including Japan, throughout Europe, Hawaii, New Zealand, Australia, Ireland, all across the USA and of course Canada!  Sessions can be enjoyed in person as well as over the phone or Skype.  You choose.  A session is always a combo of highly advanced energy work (SOP – Symphony of Possibilities energy), my potent, quick, playful and spot on Life Coaching, where you are given pragmatic tools that empower you to create change; as well as a body process for those who are in person.
I really 'see' you, 'know' you and 'feel' you aligned with your own Magnificence, your potency, even when you can't!
For me, its about facilitating you to have your own experience of what else is possible and not just blah blah blah. When you have your own experience or awareness and have your own 'aha', you get to know that YOU know.  Now THAT'S empowering!  
This is where LIFE COMES TO LIFE for you!!  I contribute to clients of all ages who are already content with their lives, eager for more, as well as clients totally frustrated with life, who feel like it is all falling apart and do not know where to begin!  And of course, those who are looking for more awareness and more consciousness.
Playing in a new energy, creating change is really easy and exciting when you know how!!
If you are eager for more, to make peace with where you are at (key) and to allow your own rendezvous with the Truth of who YOU really are, your journey has already begun!  Welcome Home to YOU!
I am also a mom of 2 amazing and brilliant men who gifted me with 3 grand-babies so far (another on the way), each of whom is also a beyonder.  How did I get so lucky?  I grew up in Nova Scotia with 5 siblings and continue to live here still, even though I bitch about the cold weather.
I am a lover of fine wine and delicious foods.  Me and my body love to also receive sessions, to dance like a wild child, to laugh, to cry, to be goofy and insanely brilliant and bold.  Being an algorithm interrupt is kinda the norm for me.
Oh wait…that's not all.  I am also a lifestyle model with City Models, a Justice of the Peace for officiating weddings as well as an Internationally Best Selling author on Amazon for a chapter I added in the book Breast Easy.   All of which are exciting, always different and new, and make me giggle!  I am always asking questions around what else and who else I can add to my life, my living that would create more. 
What might bring that Mona Lisa smile on your lips and a giggle in your heart?  Would you like more of whatever that is?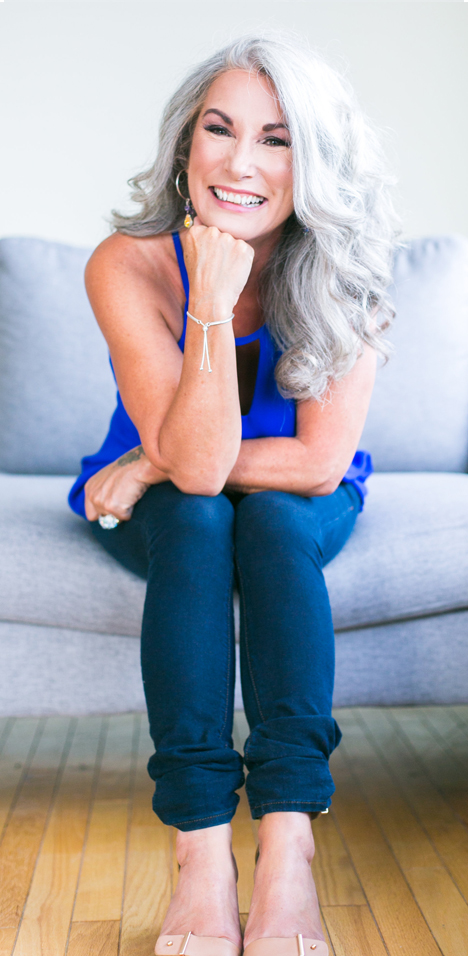 more | peace of mind

more | joy & happiness

more | relaxation & health
My curiosity, my own personal journey and my own knowing has presently led me to embodying and diving deeply into the once secret and hidden mysteries of the feminine and the truth of the Magdalen. These studies and practices continue to expand me and change me on every level of my body, my mind and my being.  Who knew right? 
The truth unveiled.
For those who have eyes to see, let them see.
For those who have ears to hear, let them listen.
For those who have neither,
let them pass on.
M.M.
Good Day… I say this because if you are reading this testimonial it means that you have met or are getting ready to meet, Kim Coleman. It is a good day when you meet her as her coaching, counselling and teaching skills combined with her sense of self, responsibility, respect and caring are about to make a positive and lasting effect in your life.
As you experience sessions with Kim Coleman you will find clarity, a way to connect to space within yourself to let energy begin to flow with life once again as Kim can take you to a place where you will be able to connect with your own divine self. Take the time, take the opportunity, you will be the happier for it."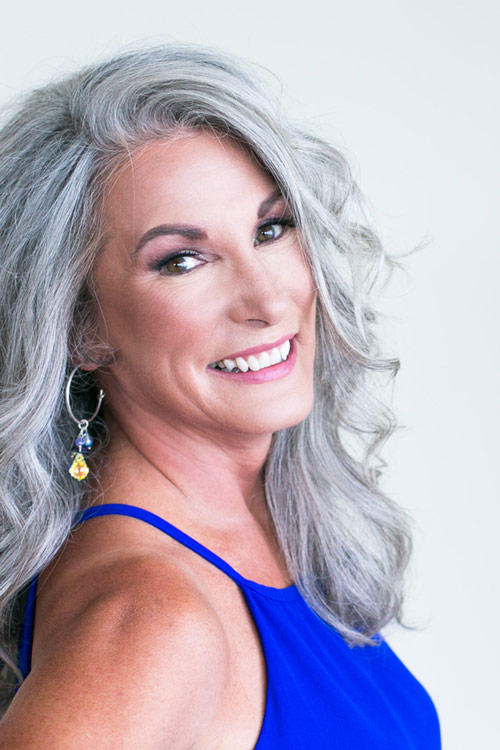 It is hard to convey in words the phenomenal change in my life since I met Kim. I am 49 years old and for as long as I can remember, I had a deep longing… that could never be satisfied. For most of my life I suffered from depression, low self-esteem, insecurity, fears, fears and more fears. Always looking for something external to fill my longing…
In December 2009, I saw a brochure that said "Uncover your Own True Nature" and something inside me said, "Yes! That is what you are looking for!" Kim was the bridge that brought me to "my Truth". For the first time in my life, I am standing on my own. I know who I am. I am creating the life I choose and wow, it is amazing! With Kim"life truly comes to life"!
Whats are sessions with me all about?
Whats it look like?
Cha cha change!
Creating greater possibilities while graciously melting limitations!
Yup!
Who would these sessions contribute to?
To those who know there are way more possibilities and are ready to demand it, choose it and be it.
To those who already have rockin' amazing magnificent lives.
To those who are drowning in the cess pool and don't know where to start.
To those who are saying YES to more, yes to themselves, yes to living!
To those of all ages who are new at all this as well as those who are advanced.
Being a badass of consciousness as well as a nurturing body whisperer allows me to show up with no point of view of where you function from, while inviting YOU to become aware of how to create empowering change. Warning…we will probably giggle and laugh a lot! Tears of joy, tears of acknowledgement as well as tears of remembering who you really be...also may show up!
My sessions are fullout and fullon of what YOU can receive whether you are relaxing on my massage table fully clothed or receiving a session over the phone or skype in the comfort of your own home.
In person classes or sessions are very private whether you come to my exquisite home on Shortt's Lake in Brookfield (just before Truro), nestled on a large yet beautiful magical property right on the lake and only 36 mins from the airport coming from the HRM direction, or to my Dartmouth condo, about a 3 min walk from the Dartmouth Ferry Terminal. My condo is a corner unit with a stunning view of both the mouth of the harbor as well as the frontal view. Spectacular to say the least. Any and all products (if any are required depending on the service) are always of the highest quality as well as natural, organic and locally sourced when possible. That's just how I live and how I roll.
Perhaps you would enjoy your session with more of the natural scene that my lakehome provides, or the city feel of my stunning urban condo.
Each session will include a combo of the following:

advanced energy healing as we dance with the molecules of consciousness and Symphony of Possibilities energy (SOP)
an advanced healing body process chosen by being in communion with your body
my insanely potent life coaching
pragmatic tools for change that you can use IN you life while life happens creating more ease, joy and beauty, in the moment
What are you waiting for? Its just a choice away!
What Else Is Possible?
Ask me about classes where you get to hang out with really amazing kewl people, laugh your bum off and change the world. There will be a page all about that soon!
"There is an almost sensual longing for communion with others with a larger vision. The immense fulfillment of the friendship between those engaged in furthering the evolution of consciousness, has a quality impossible to describe."
Pierre Teilhard de Chardin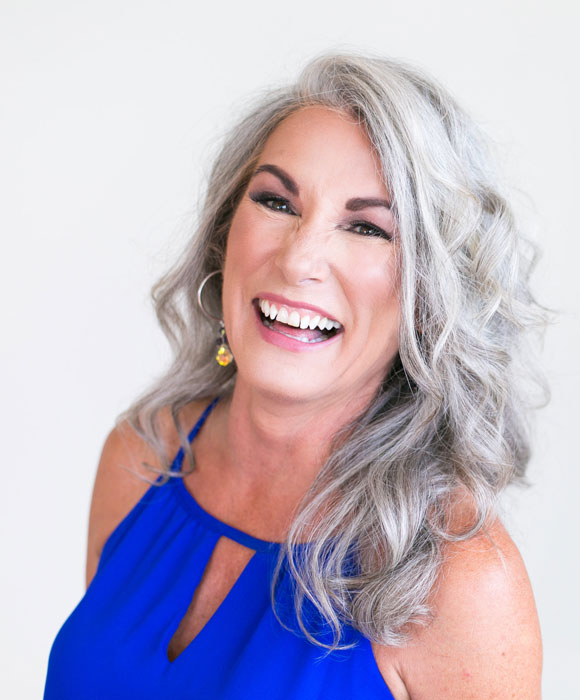 Are you ready for more?
Contact me and lets create even greater possibilities in your life, your living and your world kim@growingbeyond.com
Phone, SKYPE and 'in person' sessions available!
You choose.
Looking for a class or a speaker for your event that will make people go 'hmmmm' and rock their world?
Discover YOUR Truth, your Own True Nature, where Life comes to Life!
Through self awareness and choice, you can Grow Beyond…
how you think and how you Feel about Yourself and your World

"Kim Coleman is a heart-based healer and coach that has been helping hundreds of individuals find freedom from their past, celebration within today and peace around their future. I highly recommend her, you will love her too!"
~ Mary A. Hall, California
"I have had very beautiful, transformative sessions with Kim and I feel so blessed to work with her. Her energy is so warm and calming and she has helped me shift through some big things in a very light and fun way. I always feel very loved and accepted by Kim, very nurtured. She provides an amazing balance of really going deep in the lightest, most heartfelt, fun way imaginable. If everyone were to work with someone like Kim I am confident they could move through their 'stuff' at warp speed.
In addition I have been listening regularly to Kim's calls on the Abundance Alive site which have been nothing short of amazing. Her wisdom and style of communicating clarifies and awakens concepts for me that I have understood intellectually for years but when she shares I really 'get it'- she is a beautiful teacher. I have had more "aha" moments than I can count listening to these calls and having the chance to work with Kim one-on-one has been such a treat. A miracle, really. Thank you, thank you, thank you Kim!"
~ EJ, Oregon
"Thanks, Kim, for your loving, focused presence during the sessions. I sensed deep care and commitment to me as the spirit-being having a human experience on the other end of the phone line. My spirit being felt seen and heard and held in this gentle space. I also got a sense of your commitment to your purpose as a healer of integrity and excellence. It only took a few minutes to realize that you truly have the gift of intuitive connection, that you are fully aware of the sacredness of that connection and honor the responsibility that comes with it."
~ Love, Nina, Arizona
"It is my pleasure to recommend Kim Coleman. She is not only a gifted healer, her ability to help clients "shapeshift" old restrictive energy patterns into beautiful & empowering sources of joy went far beyond my expectations. In one session, she not only helped me identify a core energy pattern I had held since I was a frightened child, but Kim helped me communicate with it. Thus, working with her guidance, I was able to create an energy shift that literally turned a restrictive, fear-based part of me into a powerful inspiration that is now a valued part of my life.
Kim's wise guidance, spot-on intuition, and gentle clear coaching, allowed me to have an extremely important breakthrough--within a 90 minute time frame. I not only call this excellent counseling, I believe Kim possesses more than a little bit of "magic"!
I feel blessed to have the good fortune to connect with her as a client & it is an honor to share my experience & recommend her work to others. Also, in all my years of listening to meditation CDs, I don't believe I have ever listened to one as profoundly wonderful as Kim's. I will treasure it always and keep its wisdom with me forever."
~ Rachael, Jersey Shore
"Just want to share my lovely journey over the past few months with Kim....the shifts I have experienced internally and externally are obvious to anyone who comes into my space.....I totally trust Kim to know the best process and we only repeated the same process of whole body focusing once...other processes not repeated but all sooooo effective. Kim's gentle approach is in-depth and always respectful. Her intuitive sense of what I need has always resulted in noticeable improvement sometimes in areas I wasn't aware was out of "whack"...I so appreciate Kim for providing such a valuable resource."
~ Judy, Tennessee
"Thank you very much for your positive vibes during our session! I had this really funny thing going on the next day. I don´t know if you´re aware that Germans are not too open to other people, especially when they don´t know them. Well, the day after our session it was the opposite. I was totally stunned! At the place where I work out strangers were looking straight into my face wishing a good morning! First I thought: now that´s a friendly person. But it wasn't just one person. And it got even better. Walking home people would smile at me or greet me and even laugh with me! I don´t know what it was, but the world seemed to be enchanted!
Also, there are some "bonuses" coming in.
It seems like my boy-friend has become a lot more generous to me, inviting me out for dinner or things like that. Well, that´s a nice start for one session! Take care."
~ Babette, Germany
"Thank you for being such an inspiration and an uplifting person, I so enjoy our work together. I am so excited to keep working and growing together....I love that we can do this work using Skype. I can sit quietly at home and have the same love, support and connection and in many ways feel very focused to be in my own space. It's just so convenient and nurturing. I have tried hundreds of different techniques over the past 10 years of working with many different therapists. You are really one of my favourites and I am so grateful for being connected to you. You are just what I feel I need to move some very deep issues at this moment in my life."
~ Camilla, Normandie France
"Kim is a great facilitator who has walked every step of the way before offering her wisdom and experience to others. She's a good teacher too; her funny stories about her own path make learning light and fun and her methods are very effective. She helped move me through important blocks that no one else could."
~ Jane Moody, Chester, NS.
"Hi Kim, thanks for filling me in the last email about the journey, everything you touched on is exactly happening to me.
Experiences are all heightened, I'm finding joy is heightened but also the harder experiences are more in my face, however I'm feeling confident in my ability to relax during those times.I want to tell you making the decision to come see you was one of the best decisions of my life, and one of the very best experiences. Honestly. It was wonderful to be able to talk open and honest with someone, and the feed back and direction you gave me was perfect.
I thought I had travelled far on my spiritual quest before I met you but now you opened up a new bag of worms ha. I'm feeling really energized right now and curious for more of everything. THANKS!"
~ John
"Working with Kim has been a beautiful, magical journey... Like tapping into the matrix, debugging and rewriting the program for a new life."
~ Lynn Marie
"The first time I met Kim we were at a Christmas party...she asked for my last name and then shook my hand and she spoke my complete name. She said, "It was very nice to meet you Paul Ettinger." And...something happened. I described it later as the air changing. It is hard to describe. No one else's face betrayed any change had taken place. No one noticed anything. It was like breathing the ether of space and a distortion of space around me. And their seemed to have a lifting quality around me. A lightness. If scraps of paper had been lying by my feet they would have floated up in the slight wind that came with the vacumn of the change. See, that doesn't make sense but it kind of describes what I mean by 'the air changed'. Yet it still doesn't describe it.
But two weeks later it was Christmas and the change that had been occurring in me, kicked into high gear on Christmas Day and for every day afterwards for a week. My hands would start to tingle and burn so much that people sitting four feet away could feel the heat. My hands would move like compass needles to wherever injuries or emotional pain was felt. And the other thing that occurs - very embarrassing for a man; I would weep. Not tears of sadness, but tears of beauty while this would occur.
Another time I saw Kim it was after the death of a friend and she was able to succinctly pinpoint immediately where my emotional blockage was and somehow....and I don't know how this worked.. but by merely talking about this - and this wasn't months on a psychiatrists couch, this was 15 minutes in her office - she talked me through 'something'. I called it the block. And again I left feeling great. At the same time that you would be having a normal conversation there was some kind of stuff happening. And I can't describe that either. There is like electricity or power coming from her. You would be concentrating really hard on what she is saying but at the same time you're looking at her like when you see something in 10 feet of water and you can't make out what it is. She is a wonderful, insightful friend and counsellor and very positive and fun to be around."
~ Paul
"I have participated in many workshops led by Kim and have always enjoyed her light, playful attention to the learning environment and her diligence in including everyone in the learning process. She brings out the best in others and learning with her is a real joy. Kim is a wonderful holistic health practitioner. She listens deeply and is able to hear and see what is needed to move a person forward in their lives. Her ability as a healer is amazing.
Her healing techniques are deeply founded in knowledge and understanding and she is constantly open to what is in her client's best interests. Anyone would be privileged to work with Kim in guiding them in their life journey."
~ Nancy W.
"Kim Coleman helped me to change my life in a few months, something that years of medication and conventional therapy failed to do.
I was depressed, suicidal, and using food and drugs to numb myself of the extreme pain I felt. I started working with Kim and through focusing therapy, changing negative thought patterns and receiving energy work, I started to notice a difference in myself. I was using the techniques at home and work everyday. She taught me skills that I could use to cope with living. That has enabled me to feel in control of my mind, energy and life. Because of that, I have found a sense of freedom and confidence that are helping me to release myself from depression and negative coping mechanisms. I am now able to live the fulfilling and happy life that has always eluded me."
~ Sincerely, J. M.
"To me, Kim Coleman is a gifted healer. Plagued by chronic upper back and localized joint pain, I sought relief starting with traditional medicine, exercise and Swedish massage - all the while hoping to avoid a medication modality. Nothing seemed to give me very lasting relief until I stumbled upon a combination of Esalen Massage and energy healing / therapeutic touch therapy offered by Kim. I was sceptical at first, not really understanding the science behind this particular therapy or that of alternative medicine in general. Kim's explanations and caring demeanour soon put me at ease. Treatment results were truly astounding, giving me several months of relief between treatments. I remain a grateful client."
~ Bob
"Thank you so much, Kim. It was lovely meeting you. Even though our encounter was brief you've definitely make a lasting impression on my life. So for that, thank you again."
~ Karlee
"Hi Kim, now I know what I feel around you.
I was walking under a power line today while walking a dog in a field and I felt the thing or at least a similar thing to what I feel with you. It's power or electricity or something. That's the thing. I don't know if you see me looking puzzled at you and furrowing my brow but that's what its about. There's always stuff going on outside of you besides what you're talking about.
And when I worked at MT&T there was a room in all the central offices called 'the Power Room' with huge voltage intensities and huge copper bus bars that powered the plant. The same feeling there.
It's because you are vibrating at that high level that you talked about. A level that feels like a big electro-magnetic field around you.
Every time I left I'd be looking at my hands and looking around like a hippie on acid wondering what just happened."
~ Paul
An Ode to Kim
Kim is my special mentor-
Whether she wants to be or not.
She has wisdom, patience, and foresight-
Many lessons she has taught.
And each day that I spend with her,
Is fun and plenty more.
For my heart beats stronger and louder
And my spirit just wants to soar.
I know God sent her to me-
To help me on my path.
But what is this path I follow-
As I stumble, fall and laugh.
Where will it end this path I'm on-
What will be become of me?
I really don't care my brain replies-
Kim's here to help set me free.
Kim is like an open book-
Full of knowledge, games and glee.
Take this course, or that course?
or come to "a drumming" with me.
Will the course be soul searching, fun and rewarding?
Or boring as can be?
Who cares? I laugh, cause if we go
Together what a riot that will be.
She takes me to the craft shows-
We play hooky from Artist Way.
But we had so much fun doing it-
The lesson was clear that day.
Do we do what we should and go to class
Or do what our spirits say-
That what it wants for our "child within",
Is to have some fun and play.
She helps me solve my problems
And to see how things could be.
She tells me things that are so profound
It wows the hell out of me!
And when I say (with my eyes popping out!)
"How do you know all that"??
She looks and laughs, smiles and says,
"I don't know - I just do"!
The universe has blessed me and now I
Can share it with you.
But all the lessons she taught me
The wonder's she's helped me see.
None are any greater than the love she
Has given to me.
She has taught me to open my heart-
To fill it with blessings anew.
To give good hugs and receive them-
Be more open and more aware,
Because the next person I talk to
Could have something profound to share.