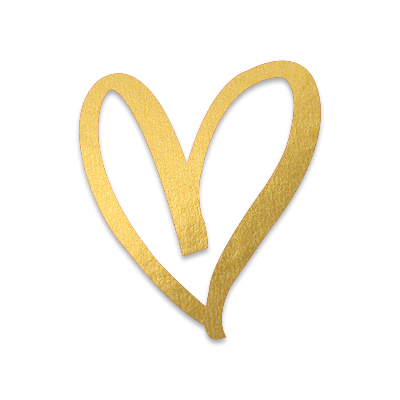 Champagne Moments
The first class I had the pleasure of taking with Kim changed my life! From the minute I walked into her home, there was a sense of belonging… I didn't get the anxiety and uncomfortable feelings I normally get when meeting new people, especially in a group setting. I was met with a big smile and hug, an embrace so full of love and caring. ❤
It was like I'd known her my whole life! If I told this amazing soul anything, I know I'd be met with understanding, patience and some amazing advice! I swear she knew us before she met any of us. She knew how to make us be one with ourselves, heal ourselves with a few very simple tools! We had so many laughs, a few tears and an amazing soul fulfilling day.
I can only speak for myself  but the connections we made that day were so intense, so real! I felt myself feel a little sad when the class was over, as I didn't want this amazing day to end! I've been so liberated and to this day, am so excited to enjoy more of her amazing tools and teachings. ❤
Thank you Kim for being who you be, and teaching us all that its ok to be different… unique. ❤ And that's exactly what we need in this reality.😉
Cheers to all those who get to meet this amazing lady! You will look at the world and your existence in a very different way!
Xo all
~ April
Hello Kim.
It hasn't even been 24 hours since we've met and i feel like I'm glowing, like I have a greater purpose in life. I use to feel trapped and never thought I'd do something great with my life but you've changed that all around for me. I'm going to start searching for my own path now instead of following others.
And once again. Thank you, thank you, thank you !! I'm going to start being the weird me for now on 😊 I've read your whole website and the things your doing for other people is amazing! You truly are a gift to this world. If I'm ever in your area I would really like another one on one with you. As it has changed my life ❤️
~ Zack G. Ontario
Good Day… I say this because if you are reading this testimonial it means that you have met or are getting ready to meet, Kim Coleman. It is a good day when you meet her as her coaching, counselling and teaching skills combined with her sense of self, responsibility, respect and caring are about to make a positive and lasting effect in your life.
As you experience sessions with Kim Coleman you will find clarity, a way to connect to space within yourself to let energy begin to flow with life once again as Kim can take you to a place where you will be able to connect with your own divine self. Take the time, take the opportunity, you will be the happier for it."
~ Blessings, Kim Wood
"Kim Coleman is a heart-based healer and coach that has been helping hundreds of individuals find freedom from their past, celebration within today and peace around their future. I highly recommend her, you will love her too!"
~ Mary A. Hall, California
"I have had very beautiful, transformative sessions with Kim and I feel so blessed to work with her. Her energy is so warm and calming and she has helped me shift through some big things in a very light and fun way. I always feel very loved and accepted by Kim, very nurtured. She provides an amazing balance of really going deep in the lightest, most heartfelt, fun way imaginable. If everyone were to work with someone like Kim I am confident they could move through their 'stuff' at warp speed.
In addition I have been listening regularly to Kim's calls on the Abundance Alive site which have been nothing short of amazing. Her wisdom and style of communicating clarifies and awakens concepts for me that I have understood intellectually for years but when she shares I really 'get it'- she is a beautiful teacher. I have had more "aha" moments than I can count listening to these calls and having the chance to work with Kim one-on-one has been such a treat. A miracle, really. Thank you, thank you, thank you Kim!"
~ EJ, Oregon
"Thanks, Kim, for your loving, focused presence during the sessions. I sensed deep care and commitment to me as the spirit-being having a human experience on the other end of the phone line. My spirit being felt seen and heard and held in this gentle space. I also got a sense of your commitment to your purpose as a healer of integrity and excellence. It only took a few minutes to realize that you truly have the gift of intuitive connection, that you are fully aware of the sacredness of that connection and honor the responsibility that comes with it."
~ Love, Nina, Arizona
"It is my pleasure to recommend Kim Coleman. She is not only a gifted healer, her ability to help clients "shapeshift" old restrictive energy patterns into beautiful & empowering sources of joy went far beyond my expectations. In one session, she not only helped me identify a core energy pattern I had held since I was a frightened child, but Kim helped me communicate with it. Thus, working with her guidance, I was able to create an energy shift that literally turned a restrictive, fear-based part of me into a powerful inspiration that is now a valued part of my life.
Kim's wise guidance, spot-on intuition, and gentle clear coaching, allowed me to have an extremely important breakthrough–within a 90 minute time frame. I not only call this excellent counseling, I believe Kim possesses more than a little bit of "magic"!
I feel blessed to have the good fortune to connect with her as a client & it is an honor to share my experience & recommend her work to others. Also, in all my years of listening to meditation CDs, I don't believe I have ever listened to one as profoundly wonderful as Kim's. I will treasure it always and keep its wisdom with me forever."
~ Rachael, Jersey Shore
"Just want to share my lovely journey over the past few months with Kim….the shifts I have experienced internally and externally are obvious to anyone who comes into my space…..I totally trust Kim to know the best process and we only repeated the same process of whole body focusing once…other processes not repeated but all sooooo effective. Kim's gentle approach is in-depth and always respectful. Her intuitive sense of what I need has always resulted in noticeable improvement sometimes in areas I wasn't aware was out of "whack"…I so appreciate Kim for providing such a valuable resource."
~ Judy, Tennessee
"Thank you very much for your positive vibes during our session! I had this really funny thing going on the next day. I don´t know if you´re aware that Germans are not too open to other people, especially when they don´t know them. Well, the day after our session it was the opposite. I was totally stunned! At the place where I work out strangers were looking straight into my face wishing a good morning! First I thought: now that´s a friendly person. But it wasn't just one person. And it got even better. Walking home people would smile at me or greet me and even laugh with me! I don´t know what it was, but the world seemed to be enchanted!
Also, there are some "bonuses" coming in.
It seems like my boy-friend has become a lot more generous to me, inviting me out for dinner or things like that. Well, that´s a nice start for one session! Take care."
~ Babette, Germany
"Thank you for being such an inspiration and an uplifting person, I so enjoy our work together. I am so excited to keep working and growing together….I love that we can do this work using Skype. I can sit quietly at home and have the same love, support and connection and in many ways feel very focused to be in my own space. It's just so convenient and nurturing. I have tried hundreds of different techniques over the past 10 years of working with many different therapists. You are really one of my favourites and I am so grateful for being connected to you. You are just what I feel I need to move some very deep issues at this moment in my life."
~ Camilla, Normandie France
"Kim is a great facilitator who has walked every step of the way before offering her wisdom and experience to others. She's a good teacher too; her funny stories about her own path make learning light and fun and her methods are very effective. She helped move me through important blocks that no one else could."
~ Jane Moody, Chester, NS.
"Hi Kim, thanks for filling me in the last email about the journey, everything you touched on is exactly happening to me.
Experiences are all heightened, I'm finding joy is heightened but also the harder experiences are more in my face, however I'm feeling confident in my ability to relax during those times.I want to tell you making the decision to come see you was one of the best decisions of my life, and one of the very best experiences. Honestly. It was wonderful to be able to talk open and honest with someone, and the feed back and direction you gave me was perfect.
I thought I had travelled far on my spiritual quest before I met you but now you opened up a new bag of worms ha. I'm feeling really energized right now and curious for more of everything. THANKS!"
~ John
"Working with Kim has been a beautiful, magical journey… Like tapping into the matrix, debugging and rewriting the program for a new life."
~ Lynn Marie
"The first time I met Kim we were at a Christmas party…she asked for my last name and then shook my hand and she spoke my complete name. She said, "It was very nice to meet you Paul Ettinger." And…something happened. I described it later as the air changing. It is hard to describe. No one else's face betrayed any change had taken place. No one noticed anything. It was like breathing the ether of space and a distortion of space around me. And their seemed to have a lifting quality around me. A lightness. If scraps of paper had been lying by my feet they would have floated up in the slight wind that came with the vacumn of the change. See, that doesn't make sense but it kind of describes what I mean by 'the air changed'. Yet it still doesn't describe it.
But two weeks later it was Christmas and the change that had been occurring in me, kicked into high gear on Christmas Day and for every day afterwards for a week. My hands would start to tingle and burn so much that people sitting four feet away could feel the heat. My hands would move like compass needles to wherever injuries or emotional pain was felt. And the other thing that occurs – very embarrassing for a man; I would weep. Not tears of sadness, but tears of beauty while this would occur.
Another time I saw Kim it was after the death of a friend and she was able to succinctly pinpoint immediately where my emotional blockage was and somehow….and I don't know how this worked.. but by merely talking about this – and this wasn't months on a psychiatrists couch, this was 15 minutes in her office – she talked me through 'something'. I called it the block. And again I left feeling great. At the same time that you would be having a normal conversation there was some kind of stuff happening. And I can't describe that either. There is like electricity or power coming from her. You would be concentrating really hard on what she is saying but at the same time you're looking at her like when you see something in 10 feet of water and you can't make out what it is. She is a wonderful, insightful friend and counsellor and very positive and fun to be around."
~ Paul
"I have participated in many workshops led by Kim and have always enjoyed her light, playful attention to the learning environment and her diligence in including everyone in the learning process. She brings out the best in others and learning with her is a real joy. Kim is a wonderful holistic health practitioner. She listens deeply and is able to hear and see what is needed to move a person forward in their lives. Her ability as a healer is amazing.
Her healing techniques are deeply founded in knowledge and understanding and she is constantly open to what is in her client's best interests. Anyone would be privileged to work with Kim in guiding them in their life journey."
~ Nancy W.
"Kim Coleman helped me to change my life in a few months, something that years of medication and conventional therapy failed to do.
I was depressed, suicidal, and using food and drugs to numb myself of the extreme pain I felt. I started working with Kim and through focusing therapy, changing negative thought patterns and receiving energy work, I started to notice a difference in myself. I was using the techniques at home and work everyday. She taught me skills that I could use to cope with living. That has enabled me to feel in control of my mind, energy and life. Because of that, I have found a sense of freedom and confidence that are helping me to release myself from depression and negative coping mechanisms. I am now able to live the fulfilling and happy life that has always eluded me."
~ Sincerely, J. M.
"To me, Kim Coleman is a gifted healer. Plagued by chronic upper back and localized joint pain, I sought relief starting with traditional medicine, exercise and Swedish massage – all the while hoping to avoid a medication modality. Nothing seemed to give me very lasting relief until I stumbled upon a combination of Esalen Massage and energy healing / therapeutic touch therapy offered by Kim. I was sceptical at first, not really understanding the science behind this particular therapy or that of alternative medicine in general. Kim's explanations and caring demeanour soon put me at ease. Treatment results were truly astounding, giving me several months of relief between treatments. I remain a grateful client."
~ Bob
"Thank you so much, Kim. It was lovely meeting you. Even though our encounter was brief you've definitely make a lasting impression on my life. So for that, thank you again."
~ Karlee
"Hi Kim, now I know what I feel around you.
I was walking under a power line today while walking a dog in a field and I felt the thing or at least a similar thing to what I feel with you. It's power or electricity or something. That's the thing. I don't know if you see me looking puzzled at you and furrowing my brow but that's what its about. There's always stuff going on outside of you besides what you're talking about.
And when I worked at MT&T there was a room in all the central offices called 'the Power Room' with huge voltage intensities and huge copper bus bars that powered the plant. The same feeling there.
It's because you are vibrating at that high level that you talked about. A level that feels like a big electro-magnetic field around you.
Every time I left I'd be looking at my hands and looking around like a hippie on acid wondering what just happened."
~ Paul
An Ode to Kim
Kim is my special mentor-
Whether she wants to be or not.
She has wisdom, patience, and foresight-
Many lessons she has taught.
And each day that I spend with her,
Is fun and plenty more.
For my heart beats stronger and louder
And my spirit just wants to soar.
I know God sent her to me-
To help me on my path.
But what is this path I follow-
As I stumble, fall and laugh.
Where will it end this path I'm on-
What will be become of me?
I really don't care my brain replies-
Kim's here to help set me free.
Kim is like an open book-
Full of knowledge, games and glee.
Take this course, or that course?
or come to "a drumming" with me.
Will the course be soul searching, fun and rewarding?
Or boring as can be?
Who cares? I laugh, cause if we go
Together what a riot that will be.
She takes me to the craft shows-
We play hooky from Artist Way.
But we had so much fun doing it-
The lesson was clear that day.
Do we do what we should and go to class
Or do what our spirits say-
That what it wants for our "child within",
Is to have some fun and play.
She helps me solve my problems
And to see how things could be.
She tells me things that are so profound
It wows the hell out of me!
And when I say (with my eyes popping out!)
"How do you know all that"??
She looks and laughs, smiles and says,
"I don't know – I just do"!
The universe has blessed me and now I
Can share it with you.
But all the lessons she taught me
The wonder's she's helped me see.
None are any greater than the love she
Has given to me.
She has taught me to open my heart-
To fill it with blessings anew.
To give good hugs and receive them-
Be more open and more aware,
Because the next person I talk to
Could have something profound to share.